How to Apply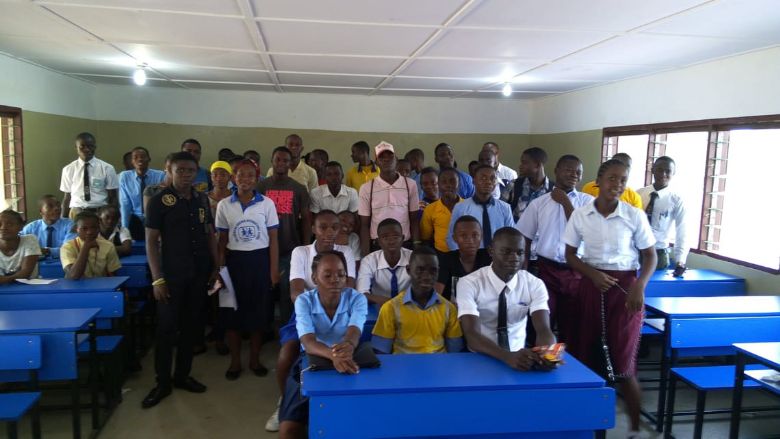 To All Heads,
Senior High Schools
Dear Headmaster/Headmistress,
UNITED WORLD COLLEGES (UWC) SCHOLARSHIP AWARDS
On behalf of the Liberian National Committee of United World Colleges, I am writing to inform you that there are opportunities this year for three full scholarships to some United World Colleges for suitable Liberian students.
The UWCs are co-educational international residential colleges which offer students of all races and creeds the opportunity of developing International Understanding through a program which combines high-quality academic study with activities which encourage a sense of adventure and social responsibility. More information on the program is available at www.uwc.org and ALL applicants are required to familiarise themselves with the program and its objectives before applying.
Please note that UWCs are NOT tertiary institutions, as they only offer a two-year pre-University diploma, the International Baccalaureate (IB), which is administered by the IB Office in Geneva. The IB fulfills University entry requirements in most countries of the world, including Europe.
Application
This year, applications are open to students from 9th – 12th Grade, age 16-19. Please select (5) of your best candidates and have them fill out the attached application form. Please use the attached specimen application form to make more copies for your selected candidates
Deadlines
Completed application forms should be returned to the National Coordinator Saye-Maye Cole at the Ministry of Finance and Development Planning Third Floor (WASH Office: 0777 22 33 33) between the 18th of October 2019. Any applications received after October 19, 2018, will NOT be considered.
Examination
A written examination will be conducted in English, Integrated Science, Social Studies and Core Mathematics on Saturday, 26th October 2019 at 8:30 am. Location of the aptitude test will be at SOS Children Village in Matadi Estate. Students who meet the second round requirements will be called or texted to come for the examination when you are called for the examinations please make sure you come along with your parent or a School Administrator (Dress code: School Uniform). Successful applicants will be invited for the next stage.
Applications are now open and will close October 18, 2019.
Only Liberian citizens who reside and have studied in Liberia may apply through the UWC National Committee of Liberia. The selection process is highly competitive and rigorous. Make sure to follow all instructions in the application and submit your application materials in on time.
A PICTURE
Under the picture
The UWC Liberia National Committee invites students who are completing 9th Grade, 10th Grade, 11th Grade and 12th Grade from a known High School in Liberia to apply a place for a transformational educational experience at one of our 17 United World College Schools and Colleges in 17 countries across 4 continents starting August 2019. Limited full scholarships, partial scholarships, and unfunded places are available for deserving applicants.
Attached below is the application form for 2019.